For crying out loud, it's always best to be Hand-In
By ALAN THATCHER – Squash Mad Editor
I know I've been banging on about the health benefits of our wonderful sport to promote World Squash Day, but it's nice to have some professional support to back up all those claims.
The best possible endorsement came in the Weekend section of The Times, where Body + Soul sex counsellor Suzi Godson answered a question from a reader who was talking about her overwhelming urge to have some fun under the sheets at certain times of the month, even when her husband was lying fast asleep next to her in bed.
The headline reads: "I can't sleep until I've had an orgasm."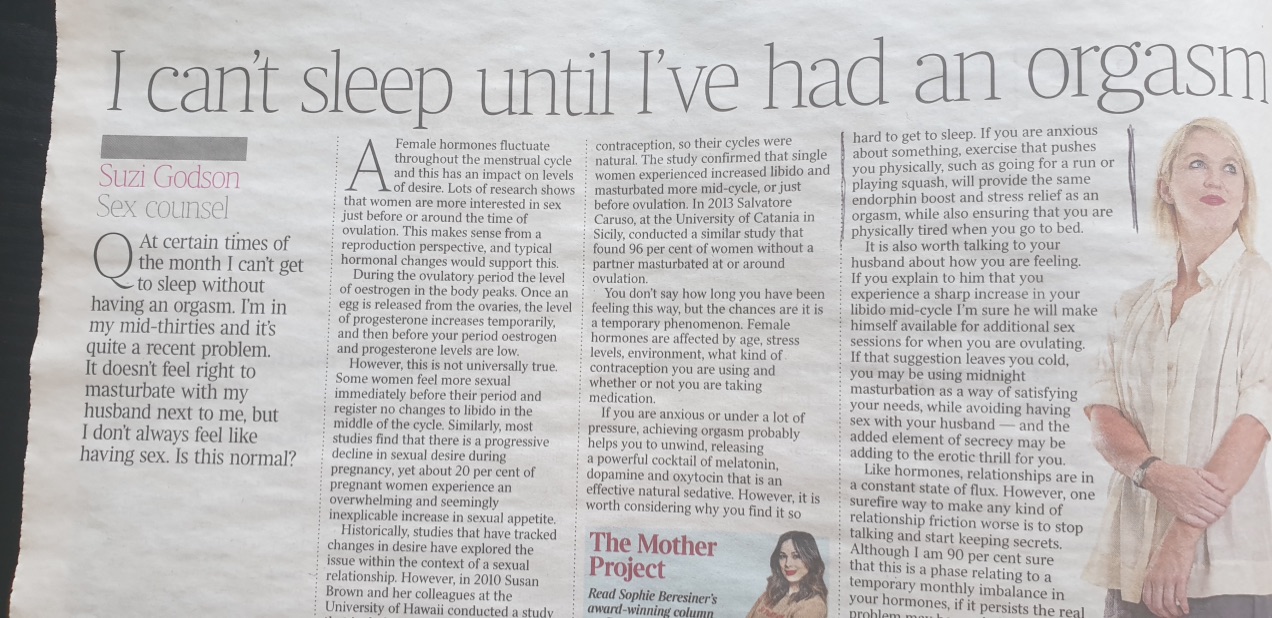 Ms Godson responded with a list of all the positive aspects of such DIY fulfilment, and concluded with the following statement:
"Going for a run or playing squash will provide the same endorphin boost and stress relief as an orgasm."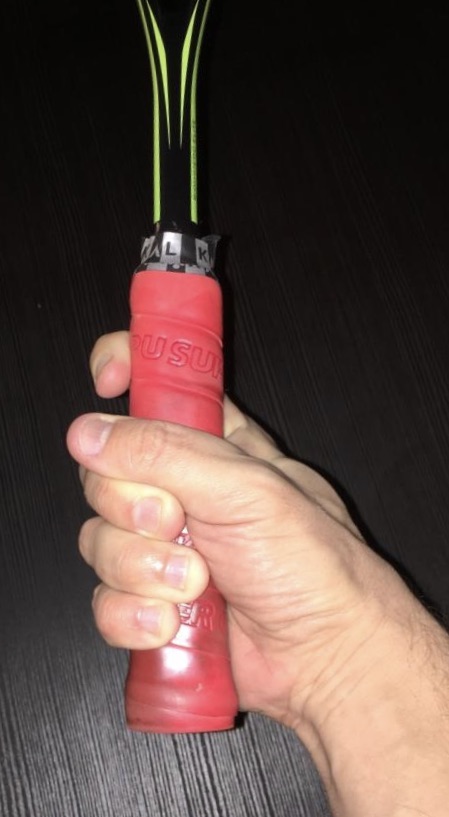 There you have it. Proof indeed. I am now planning to add a new design to the global T-shirt arrangements in place for World Squash Day.
All ideas gratefully received.
Many people play squash simply for fun and exercise. For others, it's all about winning, or, to put it another way, coming first.
I am sure our readers will not be put off using such squash-specific terms as "change your grip", "nice length" and "hand-in, hand-out".
However, those who prefer the two-handed Peter Marshall-style grip will be considered boastful.
Recommended reading: G-Spot Squash by Squash Mad columnist Tony Griffin. Link
To check out the World Squash Day T-shirt designs, with arrangements now in place for the UK, Mainland Europe, Canada and USA, and Australia about to be confirmed, please head to www.worldsquashday.net
Posted on August 25, 2019