Live TV coverage of today's Qatar Classic from Doha was off air after delays releasing PSA Squash TV 's equipment from customs.
The first round opened with Daryl Selby against Gregory Marche (above) with PSA TV technicians working furiously in a bid to provide their normal excellent coverage of the later games.
The kit was finally released late afternoon, too late to stream any of the first day's action but early enough for the team to be confident of broadcasting from tomorrow.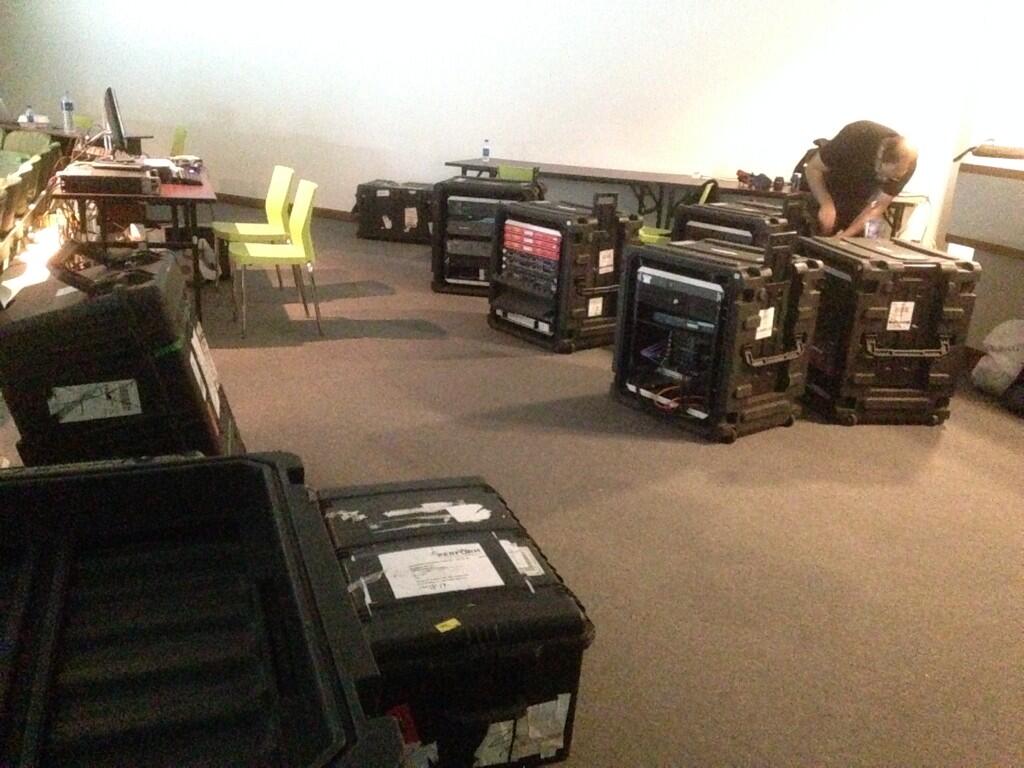 Here's a statement from SquashTV's Facebook account.
After 7 days, Qatar customs have finally released our equipment this morning. As we did not have it yesterday we could not rig in time for the start of the first round. We have one small camera available to record the first few matches and will upload these to the Replay section.
As soon as the kit arrives at the venue, we shall be able to make the camera Live to SquashTV. As the rest of the equipment is connected & depending on access due to the matches taking place, we will bring the usual specification of production into use. Thank you for your patience.